Major Industries engineers and manufactures custom skylights, canopies and translucent wall systems that fit your needs – and your budget.
Major Industries became part of the Kingspan Light + Air group in July of 2021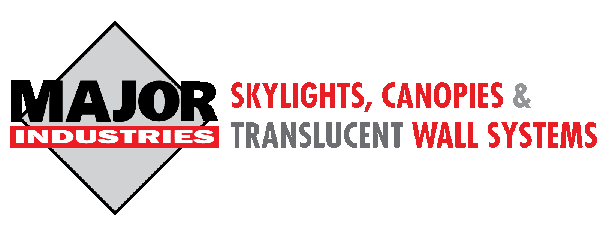 With a wide range of color, thermal performance and specialty application options, Guardian 275® skylights and canopies provide built-in sun control, eliminating many of the issues common with traditional glass systems.
Their aluminum framing and sandwich panel construction also make them strong but lightweight, often reducing the need for additional support structure.