UniQuad® – Translucent Wall System

CPI's two-panel UniQuad® translucent wall system has become the benchmark for what's possible when imagination meets innovation, enabling architects to achieve the highest levels of building performance without compromising on the aesthetic qualities of their designs.
The most versatile daylighting system on the market, it can be the showcase feature of the design rather than just a utility product.
Internal Structural Support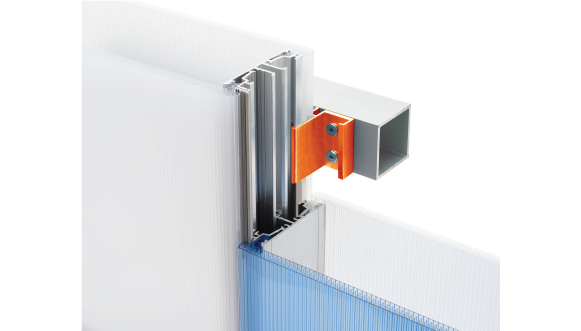 The concealed aluminum support members create an efficient and effective unitized system, allowing for a continuous, flush, and clean aesthetic.
Longer clear spans – up to 12ft. (depending on loading conditions).
Unitized design – enabling fast, easy installation.
Panels are preassembled – maintaining superior quality control.
Superior protection against water and air infiltration
Flush or Panelized Facades
The systems can be designed with a Flush or Panelized appearance.
Removable Skin Technology (RST)
The UniQuad® system is designed so the individual glazing panels are independent of one another and are mechanically connected to the internal support structure.

The interior or exterior glazing panel can be disengaged or removed as necessary while the other glazing panel remains in place. This enables building operations to continue without interruption and results in unrivaled system longevity.
Does not rely on adhesive that may break down over time.
Does not require continual maintenance.